Testimonials
Comments from some of our customers
Integration Team
With very specific business needs our organization required a ticketing system for 40+ agents that was powerful yet remained user friendly. In particular we had extensive requirements regarding reporting, custom field data, messaging processes and the front end web-portal.
After an exhaustive search we found that DeskPro provided the most functionality at an appropriate cost. We have been pleased with how intuitive the system is: setup was extremely rapid and we have been able to quickly customize to meet our evolving business demands. We have definitely taken advantage of the many features of the product: easy searches, 'Quick Replies', the powerful knowledge base which allows you to educate users on the most frequently asked questions of your product, tasks and reminders, and many others.
Working with DeskPRO's technical team is always a wonderful experience. They are quick to answer any questions we have and address our concerns promptly. In addition we initiated a custom development project which was successfully delivered by the DeskPRO team – fully meeting our organization's needs. All in all, we are very pleased to be working with DeskPRO and will continue to recommend them to others.

Jason Voice, Technical Support Manager
Pure support handles around 45000 emails a year across 4 different languages, and DeskPro has provided Pure with all the tools necessary to handle our end user communications efficiently and quickly. Our technician response times are up due to the ease of use of DeskPro's technician front end, and our incoming quantities are down due to the efficient self-service nature of DeskPro's customer front end knowledge base.
DeskPro has delivered a perfect environment to allow our users to grow and my technicians to progress, and all at fantastic value too. 10/10
Pure is the world's leading manufacturer of wireless music and internet radio systems, the number one supplier of digital radios in Europe and Australia, and the creator of the Evoke-1S, the world's most popular and iconic digital radio . Pure leads the way in wireless music systems and cloud services with the Pure Lounge portal.

Dawn Messerly, Quality Assurance & Technical Support Manager
My company supports over a dozen different software products. We have 10 technicians who handle close to 700 tickets a month, many of which can cover complicated technical issues that require a lot of back-and-forth dialog with our users and testers. When we decided we needed a new helpdesk system, we looked at dozens of options. DeskPro was the only option that met all of our criteria. We've been using it for a year now, and we couldn't be happier with it.
DeskPro is a reliable tool that allows us to handle complicated customer interactions efficiently. Techs can see at a glance exactly what tickets need handling, and the workflow for responding to tickets is intuitive and easy for new techs to learn. The customizability of DeskPro is far beyond any of the alternative helpdesk systems we looked at, and the customizations are easy enough for a non-technical person to make. We regularly customize categories, workflows and custom fields in a way that let's us track which products, and types of incidents, are generating the most tickets, and we use that information to build our knowledgebase, quick replies and ultimately our product development priorities. When we have run into questions about using the system, DeskPro support have been very responsive and helpful.
DeskPro has improved the efficiency and quality of service we are able to provide for our customers. It's an invaluable tool that I recommend highly.

Chris Bridges, Systems Infrastructure Manager
Upon taking the helm of the National Energy Services support department at a time where our product range and customer base was increasing, it was plainly clear that the support software in use at the time was not up to the job that would be required. After looking around at various product offerings from a multitude of vendors, we decided upon using DeskPro for our helpdesk and have not looked back since.
Handling around 1000 tickets a month, DeskPro is a valuable and reliable business tool for us that is quick and easy to use from both a customer and technicians perspective. The ability to create knowledgbase and news articles to allow our customers to "self help" is invaluable as it reduces the strain on my technical staff resource and allows us to confidently meet to our SLA's, which can of course all be tracked from the in built reporting features of DeskPro.
During initial set up and ongoing use of DeskPro, I have had the need to contact DeskPro themselves for support on their product and I'm pleased to say that all my questions have been met with professional, friendly responses that have exceeded my expectations in terms of speed of response, accuracy and clarity of answers.
All of this, combined with the added flexibility that allows customisations to tailor DeskPro to our specific requirements makes Deskpro a product that I can happily recommend to others.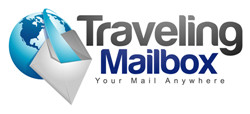 Travis G. Poole, President
Traveling Mailbox, LLC is a worldwide leader in digital postal mail solutions serving customers in over sixteen countries. We value our customers feedback and it is important for us as a company to provide the best support in the industry. When we began our search for a helpdesk solution, we were originally just looking for a system to handle support tickets as we already had live chat and phone support options available. In addition, we already established a FAQ database on our website. However, when we came across DeskPRO we began to brainstorm on how we could revamp our entire support systems. DeskPRO offered the perfect solution and we were really surprised at how flexible the system was. Better yet, the system was incredibly easy to setup and we were up and running in no time.
What makes a product stand out from its competitors is when the support is first class and coming from a team that is pretty impatient; we were absolutely blown away by the assistance that was provided by the DeskPRO team. After we were up and running, we had a couple of configuration questions and when we called we were able to speak to someone instantly. In addition, our emails were replied to within minutes and we really appreciate that.
It is clear to us that the DeskPRO team has put their heart and soul into their product and we are looking forward to a long and lasting relationship with DeskPRO.

Mike Offenbecher
Over the last couple of years one of our goals was to take our organization from a paper document system to a digital content management software based organization, and save money and time while doing it. As in most companies that rely on a paper document system we found that our employees were wasting time walking to find the proper filing cabinets and then find the correct files and folders. Additionally some of the files would be located on our network or located on an employee's computer or attached to a machine on the manufacturing floor. We knew we needed to get organized and in control of this paper system fast and come up with a solution.
Our solution was to create an internal web based knowledgebase that would organize and manage most of our documents. We did a little research found a company online that offered what we were looking for and began our implementation. Not long after we decided to contact this company and give them some suggestions for their next update. To our surprise they were no longer in business and could not be contacted.
Our next big task was getting our employees on the manufacture floor to use the knowledgebase. We did this by creating a simple ticket system that would allow employees to enter specific information about a job they were running. Usually this information was about errors in the bill of materials, line setup information, tooling issues, troubleshooting tips. We took that information and entered it into the knowledgebase so all employees could use that information. We made this knowledgebase easily accessible by adding computers to all of our manufacturing lines.
The new system was working very well and everyone bought into it and was using it. So much that tickets began to flow in from employee's everyday with ideas on how to improve the system. We knew we had to either spend a ton of time combing through a ton of coding or find a system that would work for our organization. Obviously our first choice was to see what we could do with the code. We were able to make some of the changes but it was just not an ideal setup and things just didn't seem to flow right.
After a few weeks of searching for the "Perfect" system we found DeskPRO. There are many reasons why we choose DeskPRO but none bigger than their Exceptional Customer Service – I can't say enough about the staff of DeskPRO. The service they've provided our business is absolutely outstanding. Always prompt, always professional and always proactive, the experts at DeskPRO take care of their customers. It has been an absolute pleasure working with them.
The system they have developed is so simple to use and so easy to install that we were up and running in a matter of minutes. The knowledgebase and ticket system works flawlessly together. Our employee's love the new Chat feature as it saves them time from running around trying to locate help. Help is now at their fingertips and it's quick and easy and now they can focus more on getting the job done.
The professionals at DeskPRO really took the time to understand its customers' needs. They created a professional system that has helped streamline our business processes and prepared us for the future. With DeskPRO we get fast response time, experienced professionals, and best of all peace of mind. We know they can handle any issue that comes up so we don't have to worry.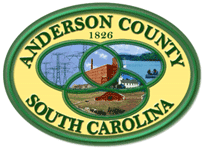 Anderson County, South Carolina
Christopher Callaham
After spending years using a highly priced competitor, we were turned to DeskPRO. We were looking for email integration, centralized resources, more flexibility, and better support. DeskPRO has all of that and more, with better service at a lower price. It was a welcome relief to see a helpdesk done the right way.

Alberta College of Art & Design
Kanneth I. McKinnon
We needed a helpdesk platform that did not require a client, would work with any web browser, and allow us to have unlimited techs for a reasonable cost. DeskPRO did the job. We have been very happy with the product and support.
With the launch of DeskPRO v4, we have started updating our testimonials with recent customer feedback. We will be publishing more in the very near future.